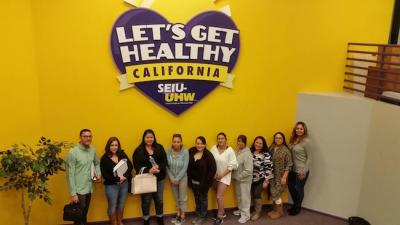 The NursesCan platform cooperative, formed by five licensed vocational nurses, recently finished a pilot project providing on-demand, at-home care options for St. John's Well-Child and Family Center Clinics in South Los Angeles, California, which provides patients the option of having a nurse visit them at their home. The cooperative operates a mobile platform, too.

The pilot project proved successful for both the members of the cooperative and St. John's. The no-show rate for patients dropped dramatically, and St. John's reported that other quality indicators also improved.

Both the cooperative as well as the union see much potential to grow this model to connect more healthcare providers and nurses. The NursesCan Cooperative is currently seeking new contracts that can allow it to expand and bring on more licensed vocational nurses as member-owners.
Go to the GEO front page