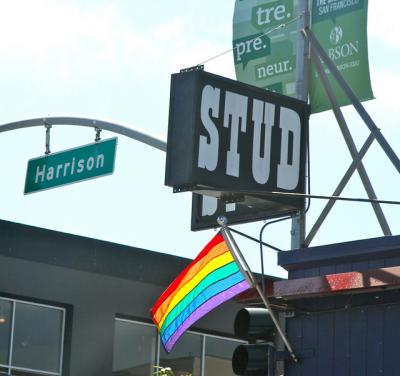 Allbee knows that simply raising cash to save gay bars was no guarantee of anything: When Campos' office organized a fundraiser for the owner of Esta Noche, a bar centered on the Mission's Latino LGBT community, he simply paid his back taxes and sold the place.

"This system does not work to save us, so we have to change the system," Allbee says. After the creation of the Legacy Business registry, "the obvious answer was co-ops."

Pointing to successful templates like Rainbow Grocery and Arizmendi Bakery — which he calls a "co-op franchise," since it spins off its subsidiaries — Allbee feels the Stud is in good company. (Technically, it's a standard limited-liability corporation, but one that's governed cooperatively.) Noting that group ownership of a bar is quite common, he draws a distinction between the Stud's formula and the partnership between silent investors and active management. Collectives, it turns out, are very unusual.

"We're the very first co-op nightclub in the United States," he says.
Go to the GEO front page