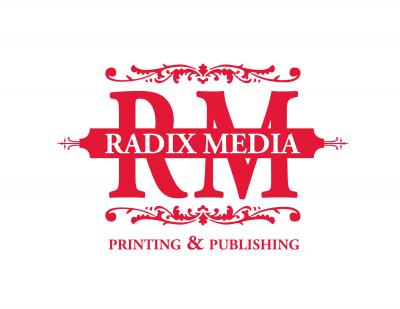 This summer, I got the chance to correspond with Sarah Lopez, one of the co-owners of Radix Media, a new Brooklyn-based publisher that focuses on beautifully designed, illustrated books with a high attention to detail. So far, they've published speculative works by John Dermot Woods, Vera Kurian, Ashley Shelby, and others. All look and feel like collector's items, objects that truly do justice to the ideas they contain.

What is Radix Media? Tell us a bit about how you started, who started it, and what your publishing goals are.

Radix Media is a worker-owned and operated printer and publisher based in Brooklyn, New York. We started out as a commercial printer back in 2010 and have gone through many changes throughout the years. It's been in its current state since 2017 after merging with Wasp Poster & Print.

We launched our publishing program in April 2018 with Aftermath: Explorations of Loss & Grief, which we are proud to say is a Bronze winner in the 2018 Foreword INDIES Book of the Year Awards. Our mission as a publisher is to publish new ideas and fresh perspectives, prioritizing the voices of typically marginalized communities to get to the root of the human experience.
Read the rest at Vol. 1 Brooklyn
Go to the GEO front page