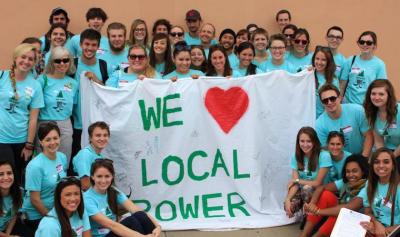 Recently, New Era Colorado, caught the public's attention with its David vs. Goliath story. The organization, which dubs itself a "vehicle for hands-on democracy" is working to create clean, publicly-owned power in Boulder. To do so, it's going up against a deep-pocketed power company that's invested in keeping coal-fired plants burning.
To fund its campaign, New Era turned to crowdsourcing where it blew away its initial goal of $40,000 and raised $193,000 from people around the world. New Era's Executive Director Steve Fenberg spoke with Shareable about the power of the crowd, making democracy fun, scaling the New Era model, and giving people hope.
By: Cat Johnson
Click the link to read the interview on Shareable.