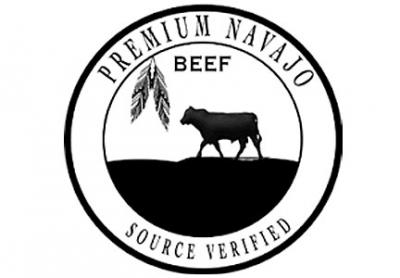 14-R Ranch was formed as a nonprofit operation in 2012 with a goal of blending modern practices and cultural teachings. The operation is spread among 14 range units at 18,000 acres each (thus the name 14-R). In the past six years, it has become, in many ways, a model for transforming barren surroundings into a thriving cattle operation. And, as the ranchers see it, Navajo Beef is better-tasting, higher-quality, more ethically raised, and more ecologically sound than your average American beef.

"The general beef industry has been trying to figure out the co-op model for a very long time," says A-dae Romero-Briones, Native Agriculture and Food Systems program director at First Nations Development Institute, a nonprofit that provided funds to 14-R  to expand its operation. "So far, it's gotten as far as having ranchers share markets; they combine products after they raise the beef, or perhaps the ranchers share equipment or processing costs. 14-R shares the land base, the equipment, the processing and the markets. [It] has one of the most cooperative models that I have ever seen."

Beyond producing meat, the ranch is also a source of pride and livelihood that has cultivated a renewed sense of hope in a community that once felt business and life was irrecoverable.
Go to the GEO front page