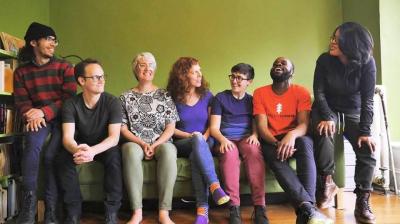 West Philadelphia-based media production, training and advocacy org Media Mobilizing Project recently spawned a sister organization two years in the making:  Bonfire Media Collective.

As a media-making business, Bonfire aims to tell stories of humanity, community and social change.

As a worker-owned cooperative, it is committed to fair pay for its employees, democratic leadership and "respectful working conditions in an industry that is plagued by low wages, inconsistent income and long hours," per its website...Bryan Mercer shared some info about the co-op via email.
Go to the GEO front page