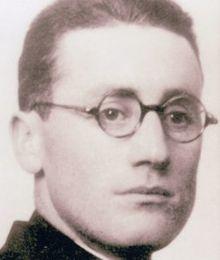 "We need the revolution based on work and not in myths. We will attain union relying on the truth, never on lies, hypocrisies or errors. To the trends of the 'consumer society that consumes' which may drug us with simple material wellbeing, and on whose blackboard human beings are appraised as things and not as persons, the cooperative system responds among us, getting us together and helping us to participate and act as persons. Furthermore, as persons we are called to risk our initiative, responsibility, and our creative capacity starting from the most basic cell or creative working organism: the enterprise. In this manner we will be able to unleash a new attitude to transform the economy and to generate a new socioeconomic order, congruent with human dignity and the demands of human communities."

-José María ARIZMENDIARRIETA
Founder of Mondragon Cooperativism

Reading this quote by Father José Maria Arizmendiarrieta, his words call us to participate and act from our humanity in order to contribute to transforming the economy and create a new socioeconomic order, a more participatory economy, an economy for all. Further, it is good to bring his reflection back into our consciousness and adapt his reflection to the times in which we are living, with the intention to act in the realm of possibilities with pragmatism. From this reflection is born the desire to address you through this letter from Mondragon. I hope these words do justice to these ideas and thereby help to open new, more humane pathways.
Go to the GEO front page