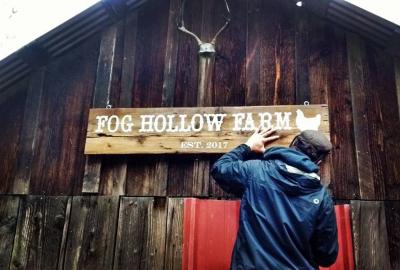 Van Dusen and Knox run a small-scale chicken and duck operation on their 7-acre property west of Eugene, and found the Lane County cooperative an appealing opportunity to connect with the small farm community.

"We have been able to share knowledge, resources and farm food at potlucks with other poultry growers all across the Willamette Valley," Van Dusen said in an email. "It is wonderful to work in collaboration with folks who would otherwise be competition. The idea of the co-op is to work together to provide the community with fresh, local poultry. We distribute the demand equally among the growers."

Fog Hollow Farms is one of the six Lane County farms involved in Heart of the Valley.
Read the rest at Capital Press
Go to the GEO front page