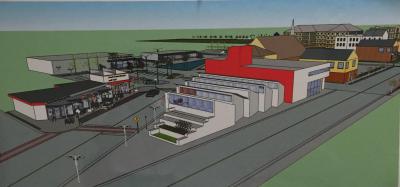 A grocery co-op is coming to the Northwest side of Jacksonville, in an area known as a food desert. The project is the work of nonprofits that are stepping in where grocery chains don't want to open.

For 15 years, Paul Tutwiler has been working to improve Northwest Jacksonville. He heads up the Northwest Jacksonville Community Development Corporation.

On WJCT's "First Coast Connect" Tuesday, he said area residents have been asking for a grocery store in their neighborhood, but there was trouble to attract big chains.

"As we talked to many of the national grocers, they were telling us that the income of the area residents were too low," he said.
Read the rest and listen to an interview with Paul Tutwiler on WJCT News
Go to the GEO front page