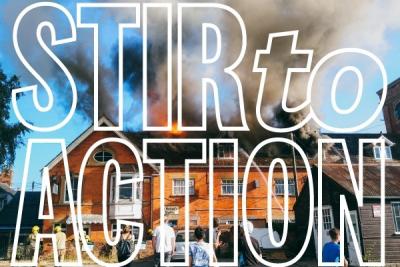 On July 7th, an accidental fire in a neighbouring studio wiped out Stir to Action's  office in Bridport, Dorset – we lost everything. We estimate we've lost around £15,000 in magazine stock and archive, new office furniture, office computers, and paperwork. And, of course, the office!*

This loss has disrupted our whole organisation and recovering from the fire will delay selling our latest issue , which fortunately arrived a few days after the office went up in smoke, announcing our planned New Economy Programme  to train a 1000 people, and other current projects . 

To see us through the next six months we're asking for support. We're not expecting to recover everything, but here are the basics that will help us get back on our feet!
Support Stir To Action at GoFundMe
Go to the GEO front page