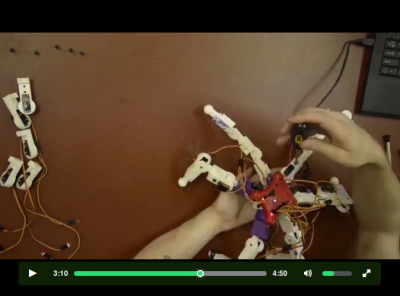 [Editor's note: the Neuron Robotics Cooperative's technology is already being used to develop medical robotics devices. See 3:15 in the kickstarter video for details]
So far, we've successfully tested prototypes of the second generation. Once we reach our Kickstarter goal, we will be able to put the final touches, complete quality testing, and start manufacturing WiFi DyIO within a four months.[...]

Neuron Robotics Cooperative is a community-based, open-source robotics research organization located in Worcester, Massachusetts. We are worker-owned and worker-managed, and operate out of our local makerspace, Technocopia.

Your support allows us to complete testing and development, add more community outreach campaigns, and bring robotics to a wider audience. 
Find out more at the Neuron Robotics Cooperative's Kickstarter page
Go to the GEO front page