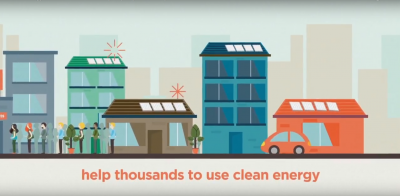 Please join us in supporting the clean energy movement! Together, we can make a difference for our environment and our economy.

WHAT IS CLEAN ENERGY CREDIT UNION?

We've started a new financial and lending institution called Clean Energy Credit Union, focused solely on loans that help people afford solar electric systems, electric vehicles, home energy efficiency retrofits, electric-assist bicycles, net-zero energy homes, etc.  Clean Energy Credit Union is a not-for-profit financial services cooperative and a federally chartered credit union. As a cooperative, it's democratically owned and controlled by its members on a one-vote-per-member basis.

Our short video (embedded at the top of this page) explains it best.

Still have questions? Learn more about Clean Energy Credit Union or contact us via cleanenergycu.org.
Support the Clean Energy Credit Union
Go to the GEO front page