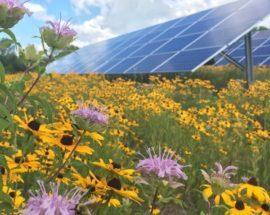 The US rural electric cooperative movement dates back to the economic development programs of the 1930's New Deal, when 9 out of 10 rural households had no electricity. Now RECs are recasting themselves as solar power leaders of the Green New Deal, before there is even a Green New Deal.

It hasn't been easy sailing. RECs looking to go solar have to disentangle themselves from existing contracts, in addition to bucking political headwaters.

Nevertheless, the barriers are beginning to crumble even in Wisconsin, a state that has been an epicenter of Koch-funded anti-renewable activity.
Read the rest at CleanTechnica
Go to the GEO front page