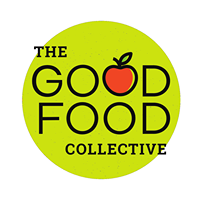 So far, the collective has gathered 9,880 pounds of produce, and about three-quarters of it has gone to nonprofits, including Pine River Shares, Mancos FoodShare and Manna's Wednesday night markets for those in need, she said.

The collective has five full-time staff members and it is hiring 12 part-time staff members from Fort Lewis College. They also regularly hold community events for volunteers to help glean food as well, Landis said.

Two websites connect growers with harvesters. Fruitglean.org allows anyone to list a tree in need of harvesting, and people can call fruit-tree owners to ask to harvest it, she said.

Durangoans who wish to harvest excess from their garden regularly and donate it can list themselves on freshfoodconnect.org. A staff member picks up excess produce every Wednesday on an electric tricycle and delivers it to the Manna Market, Landis said.
Read the rest at the Durango Herald
Go to the GEO front page