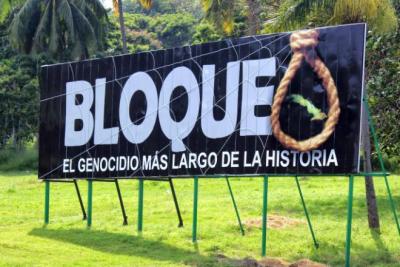 ATTEND DAYS OF ACTION EVENTS: DC SCHEDULE

Monday September 11, 6:00-8:00 PM
Busboys & Poets, Takoma
235 Carroll St NW
Washington DC
(Two short blocks from the Takoma Metro
stop and is right on the line between
Takoma DC and Takoma Park MD)

Monday September, 9:00 PM ET
Health Over Profit for Everyone national call

Tuesday September 12, 3:30-5:30
American University
Kay Spiritual Life Center Lounge
(in the basement of the building)
4400 Massachusetts Ave NW, Washington,
DC 20016
http://www.american.edu/ocl/kay/

Tuesday September 12, 7:30 PM
Building: The Stamp, Grand Ballroom Lounge 1209
The Adele H. Stamp Student Union Center for Campus Life
University of Maryland
College Park, MD
http://maps.umd.edu/map/

Wednesday September 13, 7:00 PM
Ralph Bunche Center
Ralph J. Bunche International Affairs Center
2218 6th Street Northwest, Washington, DC, 20059
Howard University

Thursday September 14, 1:00 PM
Meeting with Family Doctors' Residents
Johns Hopkins Bloomberg School of Public Health

Thursday September 14, 7:00 PM
Organized by International Committee for Peace, Justice and Dignity
Invited guests, Cuban Ambassador: José Ramón Cabañas
Calvary Baptist Church
Woodward Hall
755 8th St NW,
Washington, DC 20001

Friday September 15, Noon
Georgetown School of Medicine
Medical-Dental Building Room 201c
3900 Reservoir Road NW
Washington DC 20007
Georgetown University
Organized by Health Care Revolution

Friday September 15, 6:00 PM
Showing of the Documentary "Dare to Dream"
Can one Medical School Change the World?
"Dare to Dream is a 30 minute movie that tells the story of the largest
medical school in the world, the Latin American School of Medicine (ELAM)
in Havana, Cuba
Watch the trailer at https://vimeo.com/ondemand/ dare2dreamcuba
Q&A with
Filmmaker Jennifer Wager, Professor of Communications
Abraham Vela, ELAM graduate
María Lucia Pérez Agudelo, ELAM graduate
The Potter's House
1658 Columbia Rd. NW
Washington, DC 20009

For more information visit http://theinternationalcommittee.org/days-of-action/schedule/

GET YOUR LOCAL GOVERNMENT TO PASS A RESOLUTION
The North American Congress on Latin America suggests grassroots action to get local governments to pass resolutions in support of ending the blockade. Here is some sample language:
http://nacla.org/news/2017/03/17/ending-us-embargo-cuba-grassroots

Local resolutions, developed with differing formats and through processes based on various forms of government, generally include two parts: a "whereas" section identifying various arguments and contexts that support the resolution, and a "be it resolved" section, with one or more actions to be taken. A sample resolution reads:

·      WHEREAS, in 1960, the United States government imposed an economic, commercial and financial blockade against Cuba; and

·      WHEREAS, the U.S. embargo against Cuba — what the Cubans call el bloqueo, "the blockade" — continues to inflict hardship on the men, women and children of Cuba by creating shortages of food, medicines and financial and trade opportunities; and

·      WHEREAS the 1996 Helms Burton Act extended the territorial application of the initial embargo to apply to foreign companies trading with Cuba; and

·      WHEREAS, on December 17, 2014, U.S. President Barack Obama and Cuban President Raul Castro announced a new era of relations and agreed to re-establish diplomatic relations; and

·      WHEREAS, Cuba and the United States re-opened their respective embassies in 2015; and

·      WHEREAS, despite the changes made by President Obama the embargo continues to be in place; and

·      WHEREAS, 191 countries voted at the United Nations General Assembly in October 2015 in favor of lifting the U.S. blockade against Cuba, with only two countries — the U.S. and Israel — opposed; and

·      WHEREAS the majority of the people of the United States believe this embargo is ineffective; and

·      WHEREAS the blockade denies U.S. citizens access to Cuban medical technology such as the diabetes drug Heberpot-P, vaccines for meningitis B and hepatitis B, monoclonal antibodies for kidney transplants, as well as the only therapeutic vaccine in the world against advanced lung cancer, CIMAVAX-EGF; and

·      WHEREAS the U.S. through its Agency for International Development (USAID) has supported and has not disavowed continuing covert "regime change" operations;

Now therefore BE IT RESOLVED that the city/state/county of ________hereby calls for an immediate end to the United States' economic, commercial and financial embargo of Cuba.

We support the following bills in Congress and in the Senate…

The "action focus" is on Congress because one of the main features of Helms-Burton is the transfer of final authority to the Legislative Branch to override an Executive Branch cancellation of the embargo. Resolutions, as a rule, reference support for the particular U.S. House and Senate bills to officially end the travel ban and support the opening of trade.  (Current federal legislation for the new Congress is being updated and well-tracked by the Latin America Working Group on its End of Embargo on Cuba campaign site.) Local resolutions tend to note the Representatives and Senators who are already cosponsors of anti-embargo legislation, and specifically request those who have not supported such efforts to sign on.

WRITE TO YOUR CONGRESSPERSON AND THE WHITE HOUSE
The Latin American Working Group suggests the following urgent actions:
1. CALL or email your members of Congress:
Tell them to take action to continue travel and engagement with Cuba, before it¹s too late!

Suggested Script:
"As your constituent, I want you to know that I strongly support continued U.S. engagement with Cuba. Increased travel and trade with Cuba not only benefit major industries and job creators in your district and allows your constituents their right to travel to Cuba, but also helps to improve the lives of the Cuban people.

"As the Trump Administrations finalizes its U.S.-Cuba policy review, I urge you to contact the White House NOW and express your strong support for expanded travel to and engagement with Cuba.

"The U.S. embargo on Cuba has failed to accomplish its intended goals and has instead hurt both the Cuban and the American people. As a member of Congress, you should build upon the momentum of the past two years, and pass legislation to lift the U.S. travel ban and trade embargo on Cuba."
2. CONTACT the White House:
 Call the White House Comments line: 202-456-1111, or the Switchboard: 202-456-1414.
Email the White House from their website here
3. TWEET at the President and Congress:
You can look up your members' twitter handles here!
Sample tweets to copy and paste (and edit as you'd like):
.@realDonaldTrump increased travel & trade with Cuba benefits US industries and both US & Cuban people! #USCuba #EndtheEmbargo
[@your member] Tell Trump to keep moving forward on travel, trade, & #USCuba engagement! #EndtheEmbargo #EndTheTravelBan
I demand my right to travel freely to #Cuba! @realDonaldTrump don't roll back policy of #USCuba engagment! #EndTheTravelBan
 
Go to the GEO front page