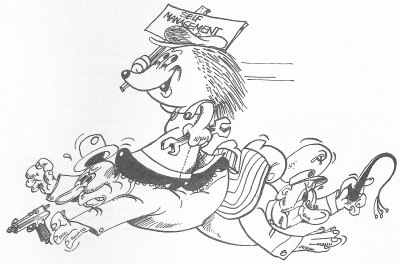 Yes, GEO turns 30 this year. As far as the Cosmos, or even human history, that's less than infinitesimal. But in the world of small alternative publications, it's HUGE!
So please pardon our celebratory pride in focusing our lens, this time, on ourselves, our collective, our own story (which of course contains many, many other stories).
This inward issue has four different sections:
As ever, we enthusiastically welcome your comments on, additions to, questions about, critiques of…any or all of these articles and themes, as well as any suggestions of your own as to other stories and themes GEO should be covering. Send these to: editors@geo.coop. Should you be interested in our Writers Network, let us know about that as well.
This issue was edited by Len Krimerman, with support from Marty Heyman, Michael Johnson, Josh Davis, John Lawrence, and Lazri DiSalvo.