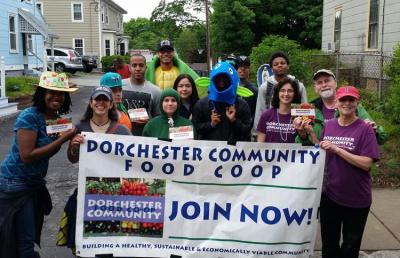 Rebecca Dunn: Cooperative Fund of New England—CFNE—was started in 1975 with money from the Haymarket People's Fund and money George Pillsbury gathered from friends and family, about $25,000. Those funds seeded CFNE, and the first borrower was Buffalo Mountain Food Co-op in Vermont.

Susy Ellis: Most New England states had co-op warehouses; each sent two representatives. I started working with CFNE in 1980, representing Maine. We met three times a year, overnight at the home of executive director Laddie Lushin, and made all decisions at those meetings.

Marilyn Scholl: Did you bring sleeping bags?

Susy Ellis: Of course! It was a big sleepover, really fun. One man knitted; he could finish a pair of mittens during one meeting. Then we had a visioning meeting in Rangeley, Maine. CFNE had grown to $250,000, and we were figuring out how to double that; it seemed like a herculean task.
Read the rest at Co-op Grocer Network
Go to the GEO front page