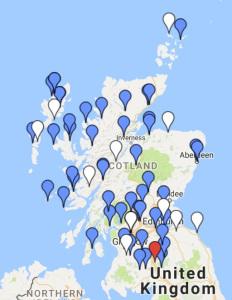 In just ten months, the SLF has awarded over £1.7 million to 58 community initiatives. While most are development projects looking for small amounts of money to investigate their community ownership ideas, 13 of these groups have been awarded funding to acquire assets.

As well as awards already made, we know that there are many groups who are considering funding bids to the SLF. We currently have interest from over 200 groups who are working up ideas for applications, and there are at least 47 groups with applications totaling £8 million that we expect to apply for funding before the end of March 2017. Some of the projects in development include land for community led housing projects, community hubs, lifeline shop and filling stations as well as crofting estates and large forests.

So how can the SLF support your community ambitions for land or asset ownership? Well, firstly you should contact the Big Lottery Fund to discuss your idea and see if it is a potential fit. The SLF has a two stage application process which begins with a short form which allows us to check your eligibility and, if requested, to award a development grant to help you develop your plans. If you are invited to proceed with your application you will work with your SLF Adviser to fully develop your project idea. Stage two applications can take around six months to develop as this is when we ask you to develop all aspects of your proposed acquisition and complete your application for funding.
Read the rest at Big Lottery Fund Scotland blog
Go to the GEO front page