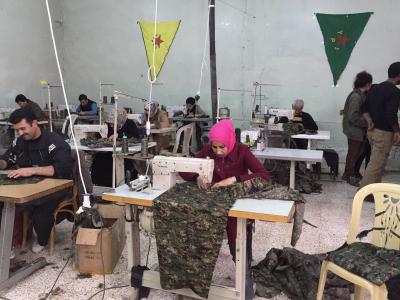 "The Canton system does not entirely follow my vision. Communes must be built", a PYD member read Abdullah Ocalan's letter from Imrali among a few other members of PYD in the Kobane canton in 2014. The member paused for a bit after closing Ocalan's letter and addressed his friends, "We have a new task to do, friends."

This story was narrated by Ferhad Hemmi, a journalist and one of the participants who took part in establishing the first commune in Kobani, during an interview. Hemmi was one of the attendees when Ocalan's letter was read in the center of PYD.

Ocalan proposed that demand in order to empower people at the grassroots level by making decisions through direct democracy institutionalized first in communes and then assemblies, council and a confederation of councils at a higher level. In democratic confederlism, commune is the smallest organizational and decision- making base. Ocalan's dissatisfaction with the Canton System comes from its hierarchal nature which resembles the State in its structure.

After Ocalan's call for establishing communes in Rojava, some members of PYD and other civil people came to gather to initiate the first commune in Kobane. The group was comprised of 10 people -- 4 women and 6 men-- varying in terms of age and social status.
Read the rest at openDemocracy
Go to the GEO front page