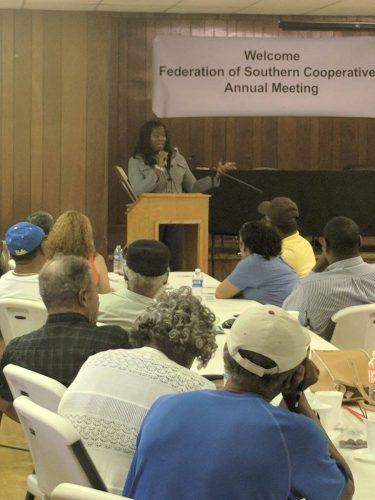 How many co-ops can claim they were founded directly out of the Civil Rights movement? Or that they prevented a crisis predicted by government statisticians? The Federation of Southern Cooperatives has demonstrated that level of leadership throughout its 52-year history, and Shared Capital is proud to support their operating model through our work together.

The Federation is a cooperative association of black farmers, landowners and cooperatives all around the South, with a focus on cooperative economic development, land retention, and advocacy. Today, the federation represents 20,000 individual families through 75 cooperatives and community-based groups.

Executive Director Cornelius Blanding shared his experience with the Federation. "We're the only African American organization—or any organization—focused on cooperative development and land retention through organizing co-ops and maintaining the land base.
Read the rest at Shared Capital Cooperative
Go to the GEO front page