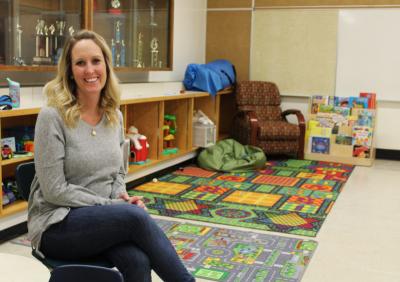 People are resourceful in small-town Alberta. In Smoky Lake — population 960 — there had never been a daycare facility, and parents always had to cobble together childcare plans.

They made it work, but last year a group from the community decided there must be a better way.

In May 2018, parents packed a local church to hear representatives from Co-operatives First and the Government of Alberta explain how a co-operative daycare could work. They liked what they heard, and assembled a steering committee to start building the business. In October 2018 the Smoky Lake Community Daycare Co-operative opened its doors.

Lauren Melnyk is a local parent who helped spearhead the co-op; she's now the daycare centre's director. Known as The Pumpkin Patch – for the town's status as "Pumpkin Capital of Alberta" – it consists of two classrooms in the local school, and can host up to 42 children. The rooms are packed with toys, games, and dress-up clothes donated by the community, and school trophies still line glass cases on the wall.
Read the rest at Co-operatives First
Go to the GEO front page