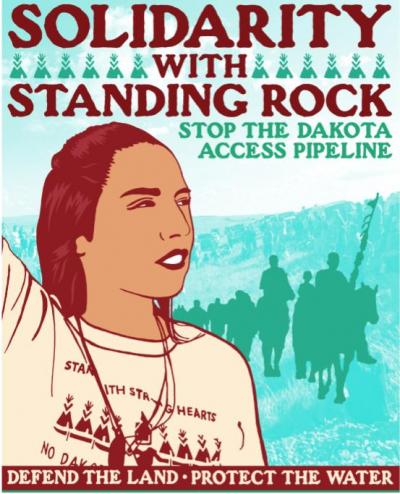 On November 30, 2016, Cooperative Federal's Board of Directors unanimously passed the following resolution in solidarity with the Standing Rock Sioux people.

Our board further resolved that all members who join Coop Fed in order to boycott the banks financing the Dakota Access Pipeline will have their New Member Fee ($10) donated to the Standing Rock cause,* along with personal donations from Board members and a $100 donation from the credit union

Cooperative Federal fully supports the sovereignty and rights of the Standing Rock Sioux and stands in solidarity with the Lakota peoples' struggle to protect their people, land and water from the hazards posed by the Dakota Access Pipeline and the fracked crude oil that it would transport.

We stand apart from the corporate banks and other for-profit financial institutions that have massive investments in Energy Transfer Partners and in the fossil fuel industry in general.   

Cooperative Federal chooses instead to invest in our community, in the lives of our member-owners, and in the cooperative movement. We have deployed over $130 million in local business, homeownership, and other financial needs of the communities we serve.
Read the rest at Cooperative Federal
Go to the GEO front page