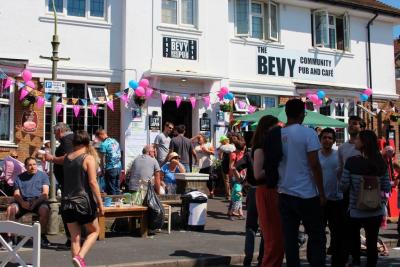 Each week, 21 high-street pubs shut in England, according to the Campaign for Real Ale (CAMRA), a group that lobbied for a 2011 law which protects former pubs from demolition or a change of use by requiring local people to be consulted first.

Almost 20 local residents' groups - like those behind The Bevy - have raised almost 4 million pounds to buy and run their own pubs in England over the last two years, according to the Plunkett Foundation, which supports community-owned businesses.

It is a growing trend, with about 60 such pubs across the country, said the charity, which is expanding its programme offering advice and funding to establish community-owned pubs.
Read the rest at Thomson Reuters Foundation News
Go to the GEO front page