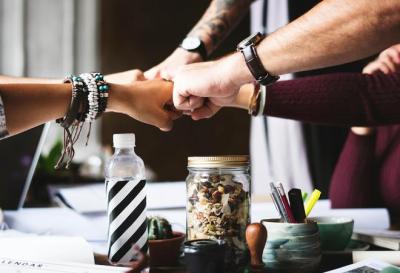 My son Jake was born on Dec. 20, 2009. He was premature. He weighed less than five pounds. When my wife's maternity leave ran out five months later, we had to arrange childcare because we both worked. We had three choices:

Drop him off at a commercial childcare center every weekday
Hire a nanny
Share a nanny

We couldn't bring ourselves to drop off our tiny baby with strangers every day.  But we couldn't afford a nanny either. We decided to share a nanny instead. We found Wilma, a kind and dedicated nanny, and two families to share her services with. Every day Kayla and Taryn's parents would drop them at our house, and soon it was like Jake had two sisters.

Not long after that, all the parents became friends. We organized monthly potlucks.  And we took turns babysitting on weekend nights so parents could have date nights. The nanny share turned out to be one of the most successful collaborations any of us have ever experienced.
Go to the GEO front page