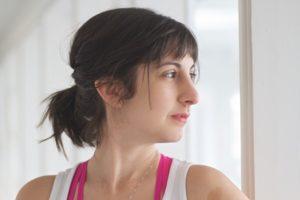 Playwright Darrah Teitel gives co-op living a good deal of credit for her artistic success.

"If I didn't have the option of living in this kind of community, I probably wouldn't be able to take the time and have the financial security to write," she said. "Having the support of the co-op behind me makes a difference."

Behavior is Teitel's most recent play, which just finished its run at the Great Canadian Theatre Company in Ottawa. Described by critics as engaging, important, and even hilarious at times, Behaviour, began as a few lines scribbled at a theatre retreat Teitel was attending. "I had the time and space to write the first few words for the play, and the artistic director for the GCTC happened to come by, and loved it," she explained. With encouragement and an opportunity to work as writer-in-residence at the GCTC, she was able to write the rest of the play, and Behaviour was born.
Read the rest at Co-operative Housing Federation of Canada
Go to the GEO front page