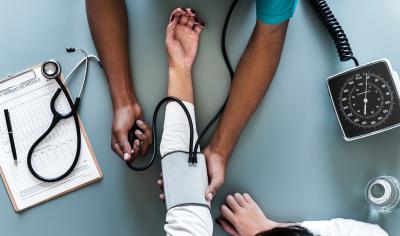 Savvy, which Horonjeff and Sharpe have jokingly termed "the Match.com for patient insights" operates around a simple premise. Medical practitioners looking for insights about or from a specific community of patients come to Savvy with their request. The Savvy team then reaches out to its network to find patients who can inform the practitioners need. They can do this through a variety of formats–answering patient surveys, performing user testing, participating in focus groups, or sitting down for one-on-one interviews.

"Traditionally, the way the industry works is that if a researcher wants to know what a breast cancer patient needs, they don't look to the patient–they ask doctors," Horonjeff says...Savvy mobilizes pre-existing networks to improve practitioner-patient interactions.

But Savvy also tackles another imbalance in the patient-practitioner relationship. Whenever a patient is seen by a doctor, or enters their information into a medical app or platform, they're providing the health community an invaluable resource: their data. But they're not getting compensated for it. To ensure that patients participating in Savvy get something in return, Horonjeff and Sharpe set their platform up as a cooperative, owned collectively by the patients that contribute to it. Any patient who wants to become a Savvy member pays a buy-in fee of $34, which establishes them as a member of the co-op (the fee is waived for patients who cannot afford it, and some other members give more than the base membership fee to subsidize others). "When people become members, they have a voice in what we do, and they also share in our profits," Horonjeff says.
Go to the GEO front page