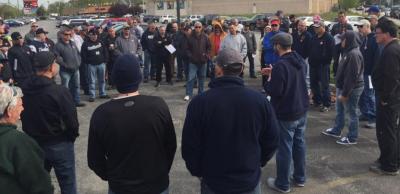 Labor Notes has always emphasized that union power requires democracy. That's because unions need active members to be strong—and people won't stay active for long if they don't have a meaningful say.

But "be democratic" is easier said than done. What does democratic organizing look like in practice? How can your efforts be made more inclusive?

Start with this checklist, designed to raise issues for organizers and activists. It is incomplete and debatable—you may want to add your own principles, or change some that are here.
Go to the GEO front page