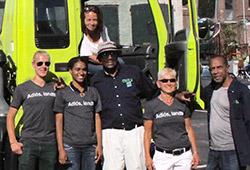 Green America is proud to introduce the six finalists for this spring''s People & Planet Awards for finalists with a commitment to green gardening. 

Each name below links to a full business bio explaining the company's sustainability commitment. All finalists must excel in an overall commitment to both social and environmental responsibility. Please cast your votes for your three favorites by 6PM EDT on Wednesday, May 31.
CERO Cooperative »
Boston, MA


"Imagine a cooperative urban economy where we don't export waste and we don't import food.We're showing that it's possible to create a new circular economy based on closing the food loop."