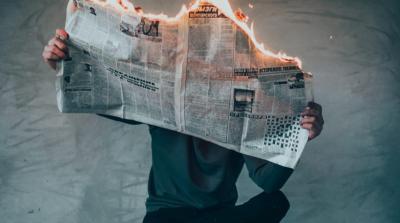 When the advertisers shift their interest from newspapers and online papers into social media, when these same newspapers are not in a  position to pay their journalists a decent wage  or cannot afford actual reportage and news coverage and prefer reporting the original content of some other paper or broadcaster, the information sector shows its gloomiest face.

In terms of financial sustainability, the enterprises in  the sector often face a two-fold problem: actual financial hardship due to a decreasing number of subscribers, or decreasing revenues from advertising; or financial dependency on  a very small number (often one) of big shareholders, which makes the paper subject to constant editorial pressure.

Moreover, another aspect of the media and publishing houses working environment is often neglected: precariousness in the contracts for journalists and other professional profiles in the field makes it very complicated for the workers to live a dignified life and this also has an impact on  the quality of their work.
Go to the GEO front page