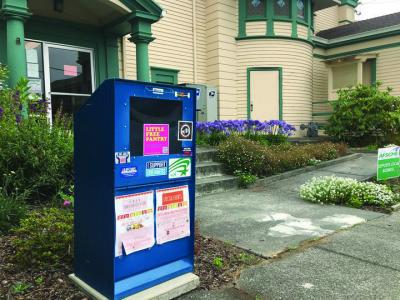 Cooperation Humboldt is making food more accessible and our food system more local. They're planting fruit trees and setting up little free pantries throughout the Eureka area. As part of the national Food Not Lawns effort, they've begun transforming front yards, growing food instead of grass.

Tamara McFarland is the co-founder of Cooperation Humboldt.

We believe that food is a fundamental human right, and our food projects aim to put that belief into practice in very tangible ways," McFarland said.

Now the group is on track to set up several worker-owned cooperatives to further the goal of building a solidarity economy on California's North Coast – the idea is to meet our needs in harmony with nature without exploiting anyone.
Read the rest at The Lumberjack
Go to the GEO front page