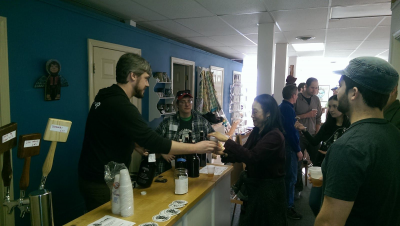 Full Barrel uses Loomio's decision tools for a number of day-to-day operations from voting on meeting dates to voicing their opinion on important decisions.

"It creates a space for people to practice democratic decision-making on things that are both high and low stakes." -Matt Cropp

It also allows for people to involve themselves as little or as much as they wish. This makes Loomio a perfect tool for an organization like Full Barrel who is supported by a multitude of stakeholders who are emotionally and financially invested to varying degrees.

Recently, a piece of real estate came on the market that looked like it might be a good fit for Full Barrel. The team used Loomio's anonymous voting to get a feel for the amount of money individual investors would be willing to invest if they moved forward in purchasing the building. The results provided a clearer image of Full Barrel's capacities.
Go to the GEO front page