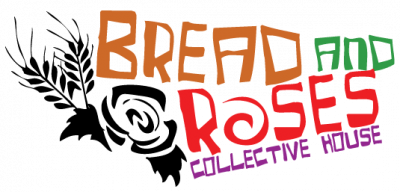 The old Victorian home at 162 Cambridge St. doesn't stand out at first glance. The screened-in porch is decked with a few old chairs, a garden takes the place of a front lawn and the garage is painted with a rainbow of colors — nothing out of place in the progressive Westcott Street neighborhood.

The only indication that this isn't your average single-family home comes from a small sign on the front door, which reads "Bread and Roses Collective."

Bread and Roses is home to seven roommates who don't pay rent to a landlord; every member of the collective is a co-owner of the house. They buy all their food and cook together. They pool money to lower the cost of utilities. They share nearly everything: furniture, dishes and responsibilities.

And with their newly-built second house on Westcott, just beyond the old home's backyard, Bread and Roses is helping to share the idea of cooperative and collective living and throughout Syracuse.
Read the rest at The Daily Orange
Go to the GEO front page