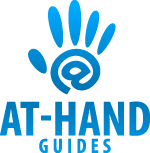 We (At-Hand Apps) are one of very few workers co-op based on intellectual property.  Our iPhone/iPad GPS-based travel apps have been well received with New England At-Hand being the top-user rated New England travel app.
We are seeking a additional member with Android Development skills to help expand the business.
This successful iPhone/iPad app development team is creating it's next business phase. We have an extraordinary new opportunity and partner. We will be shifting from paid apps to free advertising supported apps which is an enormous growth opportunity. Our new sales and marketing partner manages New England's most successful ad-based travel web sites and we are their expansion into mobile. Our top-user-rated mobile guides will soon be generating much more revenue from their marketing and sales efforts.
This means we immediately have a new priority. Now it matters that our travel apps be migrated to the Android platform to double the "eye-balls" and ad revenue.
If you  have a track record in JAVA/Android development (or know someone who has the track record) and would like to, on an initially part-time basis, work as part of this integrated co-op team – with equity and a small cash bonus, then please contact us to learn more.

Robert Gray
At-Hand Apps, LLC - a workers co-op
Contact At-Hand Apps here.