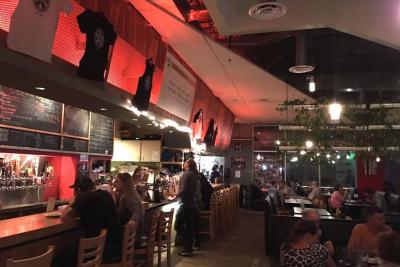 Black Star Co-op, Austin's cooperatively-owned and run brewpub, is struggling with low sales. In order to help combat that, the board sent out an email urging its members to ramp up business by ordering beers, burgers, and other pub food.

Lawrence Watson (who is part of Black's business team, marketing, and worker development) and the team noticed a major drop in sales for the past four months, something the co-op never experienced before. January is usually a good month for Black Star, so the news was unexpected. "We were unsure if the sales were an aberration or an indication of a new norm," he told Eater, which lead to the email.
...
Update, January 10: After its call for customers, Black Star's sales have skyrocketed, along with many donations and new members, which means the pub is safe for now.
Go to the GEO front page