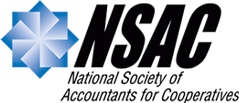 Cooperative Learning Network

Big Insights from Big Data: Leveraging Analytics to achieve your strategic objectives


Date: Tuesday, September 05, 2017
Time: 02:00 PM ET / 01:00 PM CT / 12:00 PM MT / 11:00 AM PT [Prevailing Time]
Presenter(s): Jeremy Clopton - BKD
Objective: 1. Understand and apply a framework for incorporating analytics into a cooperative
2. Identify the different types of analytics and data sources in a cooperative
3. Describe examples of how to leverage analytics to achieve strategic objectives in cooperatives of all types
Field of Study: Finance
Program Level: Basic
CPE Credit: 1 Credit Hour
Delivery Method: Group-Live
No advanced preparation or prerequisites are required for this course.

Course Description
Leveraging big data is a focus in nearly every industry, and cooperatives are no different. Accomplishing this takes a bit of art and a bit of science ? both of the data variety. Jeremy will discuss how blending data science and data art help to fully leverage data in cooperatives to accomplish a variety of strategic objectives.

Presenter Bio(s)
Jeremy leads the BKD Big Data & Analytics and Digital Forensics practices and has more than 11 years of experience applying data analytics in fraud prevention and detection, risk assessment and business intelligence. He is a frequent speaker on the topics of data analytics and visualization, forensic accounting, data analytics program design and the value data can bring to an organization. He is a Faculty of the Association of Certified Fraud Examiners, leading courses on Using Data Analytics to Detect Fraud and Auditing for Internal Fraud, among others.
Read the rest at the National Society of Accountants for Cooperatives
Go to the GEO front page