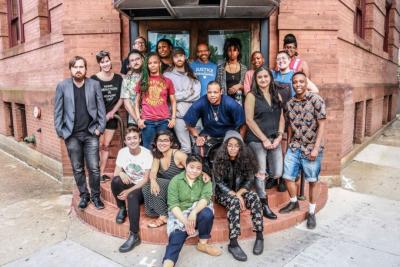 It was a real struggle for Red Emma's the first time they were looking to finance a new, larger location for their bookstore and café space. What began as a small bookshop in 2004, with a vision of building infrastructure for communities centered on solidarity, was taking off. By 2013, Red Emma's had outgrown its original location, but because it is a worker cooperative, most financing entities didn't know how to engage.

"Nobody would take a chance on us because they didn't understand what we were," says Kate Khatib, one of Red Emma's founding worker-owners....

Now, Red Emma's is on the move yet again, to an even larger space, thanks to financing from BRED, the Baltimore Roundtable for Economic Democracy. BRED is one of the local hubs for a national peer network of worker-cooperative lenders and incubators. Red Emma's is now one of nine different Maryland worker cooperatives that BRED is currently supporting in different ways.
Go to the GEO front page