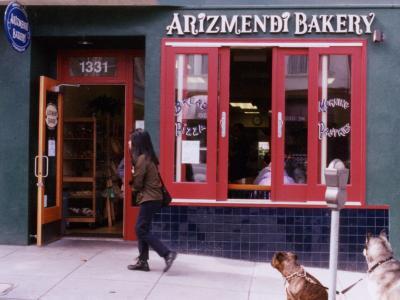 "I couldn't be happier living and baking in this city. The business is stable. I'm more stable."

Things weren't quite so clear for Ryan when he moved here from Minneapolis in 1999.

"I moved for a relationship and had three of the worst jobs I had in my life. I almost moved back," he said.

He recalled bounced paychecks and other indignities served up to him in the local food trade.

"A very successful business which will not go named was exploiting its workers. I didn't know that happened outside of novels. I was really disillusioned with what I thought was supposed to be a magical place," he said.

But magic happened in the nick of time.

"This coop bakery was opening three blocks from my house," he said of Arizmendi on Ninth Avenue. The bakery is among the businesses in the Arizmendi Association of Cooperatives, rooted in the philosophy that worker ownership and participation in a democratic workplace contributes to a more democratic society.

"Arizmendi had so many things I need in a job, a livelihood, a career, whatever you want to call it. I'm still there and many of the people I started with are still there," said Ryan.
Read the rest at the San Francisco Examiner
Go to the GEO front page