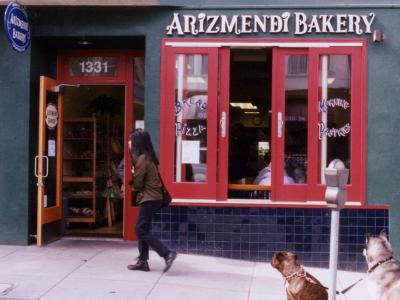 The Arizmendi Association of Cooperatives is one of the shining examples of how shared ownership empowers workers and builds community. For the past 20 years, the association, comprised of six bakeries, has been innovating the way business is done. What's its recipe for success? It turns out that it is more than just tasty treats: Each bakery is democratically-owned and governed by its workers.

[...]

"It's interesting," says Amy Happ, who has been a worker-owner at Arizmendi for sixteen years. "Before the financial collapse people said things like, 'Oh. You're just a baker.' But when we're going through a recession, people are amazed by our stability."

Retention in the restaurant industry is typically challenging. Workers often can't move up to a place of financial stability and therefore have to change jobs in order to climb the ladder and improve their position. Most restaurants also don't make it past the first few years, and most that do don't pay living wages.

"Many food businesses don't last as long as our worker owners stay with us," says Tim Huet, who helped found the Arizmendi Association in 1996.
Go to the GEO front page