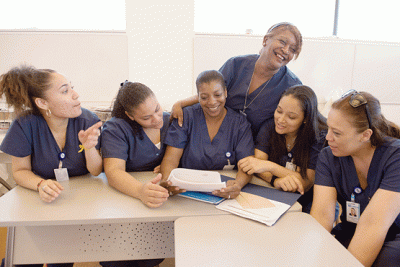 As the caregiver shortage continues to worsen across the nation, an alternative business model for home care workers is gaining ground thanks to a new grant project funded by the AARP Foundation.

Creating a sustainable pathway to expand home care cooperatives is one goal of the $200,000, two-year grant to Capital Impact Partners from the AARP Foundation's Evidence-based Solutions for Vulnerable Older Adults.

The project is a national effort to scale existing home care cooperatives, which are worker-owned businesses and alternatives to traditional home care companies. Capital Impact Partners is a nonprofit community development financial institution that has disbursed more than $2 billion to revitalize communities and incubate social programs.

The project aims to support the home care workforce by studying and analyzing how to make cooperatives sustainable and scalable.
Read the rest at Home Health Care News
Go to the GEO front page