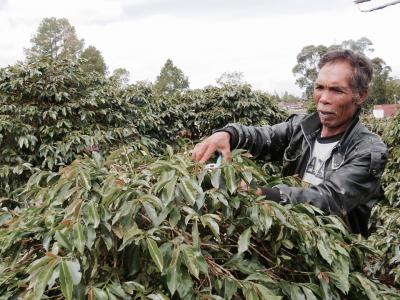 A little over 30 years ago, Equal Exchange started as a small company with a big mission: to change the food industry from the inside out. They understood that the farmers who put food on our plates were invisible to most consumers, and abused by the corporations who paid them meager amounts for their backbreaking work.

So, for three decades, Equal Exchange has worked to build a new food system. They became one of the pioneers of Fair Trade: "a way of doing business that ultimately aims to keep small farmers an active part of the world marketplace, and aims to empower consumers to make purchases that support their values." In that time, Equal Exchange has established relationships with small farmer owned cooperatives all over the world, bringing ethically sourced products ranging from coffee to chocolate to bananas to avocados and more to our tables.

And Equal Exchange has gone above and beyond: not only do they source from small farmer cooperatives, Equal Exchange itself is structured as a worker-owned cooperative. The workers at Equal Exchange equally own and run the business together. In the face of a campaign to dilute fair trade standards by large corporate competitors, Equal Exchange has credited their ability to stay true to their values thanks to their worker-owned structure.
Read the rest at Toolbox for Education and Social Action (TESA)
Go to the GEO front page