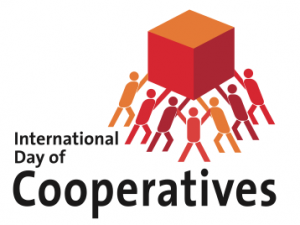 The theme for the 2018 International Day of Cooperatives (IDC) is "Sustainable consumption and production", creating an opportunity for cooperatives to show how they run successful businesses while respecting our natural environment and the resources it offers.

The slogan of the Day "Sustainable societies through cooperation" was selected by cooperators from around the world. Through the IDC, local and global policymakers can learn how cooperatives contribute to more sustainable and resilient societies and work towards including cooperatives in policy processes related to sustainability issues.

The 2018 International Day of Cooperatives will be celebrated on the 7th of July.
Read the rest at UN Cooperatives
Go to the GEO front page