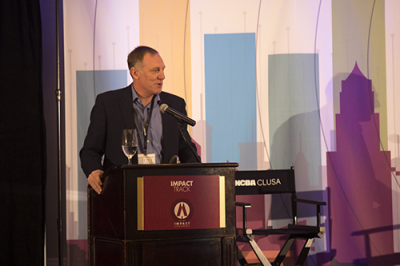 In recent years, NCBA CLUSA has estimated that there are about 40,000 cooperative businesses within the U.S. Now, new research from the University of Wisconsin–Madison's Center for Cooperatives (UWCC) has validated that number.

In a presentation at this month's Co-op IMPACT Conference and a companion piece headlining the Fall 2017 issue of the Cooperative Business Journal, Brent Hueth unpacks the center's foundational work to develop the data infrastructure necessary to measure the cooperative economy in a way that enables ongoing reporting and analysis.

While an economist's perspective on cooperative impact doesn't necessarily tell the complete co-op story, a national cooperative census is integral to communicating effectively about co-ops in the public policy space, said Hueth, who directs the Center for Cooperatives and is spearheading its work to measure the cooperative economy in partnership with NCBA CLUSA and its Council of Cooperative Economists.
Go to the GEO front page