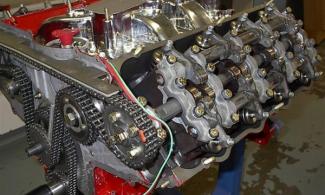 Body paragraph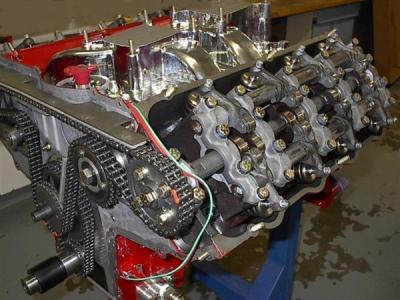 by Josh Davis
The links page of the wonderful Naked Capitalism site today, included this one from VoxEU:
The mainstream economics curriculum needs an overhaul
Yves Smith, as she is prone to do, added her own pointed commentary on the piece: "How about "mainstream economics needs an overhaul"?"
To which I say, indeed. And more than an overhaul even--this rig is due for an entire rebuild, from the ground up.  Here's what I mean by that:
I just finished reading a wonderful little book, Michael Lebowitz's Build it Now! Socialism for the Twenty-First Century.  Highly recommended.  Lebowitz's main contention is that the problem with capitalism--and I would say also with economics--is that is concerned solely with the creation of more capital.  Socialism, on the other hand, is concerned with ensuring that each individual is allowed the possibility of fulfilling their highest potential.  Capitalism, as well as mainstream economics, is concerned exclusively with the production of financial wealth (I might add "and material goods" to that sentence, except that material goods are only considered "good" if they can be turned into financial wealth, else they are seen as waste or loss).  Socialism, by contrast, is concerned with the development of human potential.
Number and money, on the one hand; human development on the other.  Unless and until our economy is based around the latter, we will continue to suffer, as a species.  Unless and until economics as a discipline places human development and the study of how best to achieve it at the heart of its enterprise, our thinking about life will continue to suffer (and the whole planet along with us).
But predictably, and sadly, the suggestions being put forth for changing the mainstream economics curriculum, as presented in the Vox EU article by Diane Coyle, "Managing Director of Enlightenment Economics" (a job title that should, perhaps, give us pause) include only the following:
Emphasising dynamics, instability, institutions, and environmental questions; and
Integrating new results and empirical evidence.
More exposure to economic history and the history of thought;
More practical hands-on experience with data;
Better teaching of communication skills; and
Some exposure to new developments in economic research. 
Some economic history, which could be integrated into existing courses, especially macroeconomics;
An introduction to other disciplinary approaches;
Possibly 'tasters' of the frontiers of academic economic research with potential policy application, such as behavioural economics, institutional economics, and post-crisis developments in financial economics;
Awareness of some of the methodological debates in economics;
I will leave it to you, dear reader, to guess what "some" and "more" will entail in practice ("More economic history,"..."some methodological debates"), but notice that all of the proposals stay firmly within the framework of measuring (and therefore judging) all parts of our economy on the basis of the same things that the mainstream currently judges them on: namely, GDP, unemployment statistics, interest rates, inflation/deflation, spending and investment...i.e. numbers and money.
A new economics, if anyone is interested in such, must start from the premise that our economic system exists to promote the fulfilment of human potential--to ensure each has the opportunity to develop to their highest possibilities, however they happen to define them.  Numbers and money are means to an end--possible tools that we can use to better accomplish our goal of human development--but once they become seen as the ends in themselves, our thinking veers wildly off track.  The results of such thinking we see around us everyday, in the homeless and jobless, the stressed and unhealthy, as well as in those with wealth who still manage to suffer, despite having "made it."
Lebowitz's book is definitely worth the read, and much cheaper--and more to the point--than a lot of other econ texts currently available. Read it, share it, talk about it, and above all build it.  We need to rebuild the dicipline of economics from the ground up, and this is one place (maybe the one place) to start.