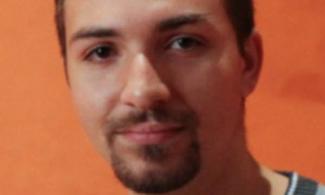 Body paragraph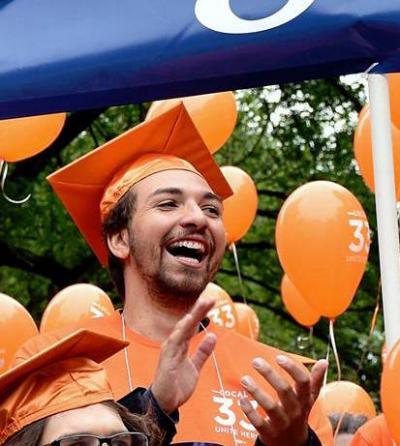 Outline
0)    Preface
1)    Municipalism: A Strategy for Political Education and Building Political Power
2)    Workplace Democracy: A Strategy for Resolving the Impending Jobs Crisis
3)    Revitalizing Organized Labor: A Concrete Plan for Building Union Democracy
4)    Towards a Democratic Socialist Economy for All: the Socialist Self-Managed Job Guarantee
5)    Biography
0.   Preface
While I ambitiously call this a platform for "Socialist Transition," this is first and foremost the beginnings of an alternative to the Democratic Party establishment. Whether it is in cities or within labor unions, even in Democratic Party strongholds there is a yearning for alternatives. People are looking elsewhere. Democratic Socialists of America (DSA) can be that elsewhere. DSA can provide those alternatives, not just in vision, but in practice.
In a deeper way this connects to another point: before alternatives can be supplied and implemented at or from the national-level, they must be tried and tested at the local-level. Considering that much of DSA's power is local, I believe we have an incredible opportunity to showcase that socialism works — that socialism works better. And where do we start? Where we are at. At the local-level. This platform is based in this fact: of where we are at. It is also based in learning from historical and present-day achievements, confronting today's problems, and altering spaces and structures at all levels to construct a democratic socialist future.  In this way, platform item #1 is concerned with the share political space we occupy, and items #2, #3, and #4 constitute plans for building self-managed enterprise among non-union private sector workers, unionized workers, and public sector workers, respectively.
As a Libertarian Socialist – and a part of the Libertarian Socialist Caucus organizing committee – my vision of DSA is one in which we are an organization that engages in the day-to-day work of creating, designing, and operationalizing institutions of participatory democracy and self-managed socialism. Overall, much of this of this means learning by doing, and, as a result, starting from where we are at. We make the road as we walk it. And, even more to the point: with each step we take, we are able to see farther.
In part, this platform is rooted in my own experiences as a labor union organizer with UNITE-HERE Local 33, a worker cooperative developer with Make the Road NY, a worker cooperative policy advocate with NYC Network of Worker Cooperatives, a participatory budgeting process coordinator in New York City — nearly all of which has been tied together as founder of Student Organization for Democratic Alternatives (SODA).
This platform is also inspired by the Barcelona en Comú; the Chokwe Lumumba mayoral campaign in Jackson, Mississippi (and more specifically, "The Jackson Plan"); Democratic Confederalism in the Rojava Revolution; the Movement for Black Lives platform; participatory planning in Kerala, India; and the Zapatistas in Chiapas. My proposals, particularly the last, are based on Modern Monetary Theory (MMT), which is increasingly gaining traction. This platform also draws on historically-prior experiments in participatory democracy and workers' self-management, which are too numerous to list here.
1.    Municipalism: A Strategy for Political Education and Building Political Power
Problem: Countering the rise of the New Right and providing an alternative to Democratic Party establishment
Solution: pursuing a municipalist program
Why: a form of political education, and sustainable basis to slowly gain political power
There has been much talk in DSA about internal political education. Political education, however, must be rooted in existing democratic socialist practice. It must be situated, in-context, and oriented to the building of socialist power.
First, education here means learning — in a range of ways — about the municipalities and regions that our DSA chapters are embedded in. Secondly, education is learning how to craft and implement democratic socialist alternative institutions. That is to say, alternatives to the dominant institutional arrangements. In crafting and implementing alternatives we do more than simply gain experience in implementing and operating democratic socialist institutions. We also gain the legitimacy and trust necessary to grow our movement.
A municipally-tailored education program would train members to engage in political praxis; to learn and apply the ins-and-outs of theory and practice. Such a training would be iterative with feedback mechanisms. And, as such, it would be multi-channel and multipurpose. It would meet local DSA chapter needs, while building a strong nationwide base. Otherwise put: National DSA can provide support to locally-tailored trainings and campaigns that are able to bridge together at the regional, state, and national level. This would combine workshops, panel-discussions, and reflection-opportunities centered on ongoing local-level practice.
Such alternative institutions based in municipalism include (but are not limited to):
— Democratic ESOPs & Worker Cooperatives: businesses owned and controlled by workers, and that operate according to one worker, one vote.
— Participatory Budgeting (PB): is a process of democratic deliberation and decision-making in which ordinary people decide how to allocate [part of] a municipal or public budget. PB allows members of a community to identify, discuss, and prioritize public spending projects, and gives them the power to make real decisions about how money is spent. Click HERE for a visualization of the process.
— Participatory Design
— Participatory Urban Planning
— Multi-stakeholder Self-Management of Public Services: the equal voice and decision-making power of service-users, product-consumers, workers, suppliers, and other stakeholders.
— Citizen Assemblies, Citizen Juries, Citizen Panels: representative groups of constituents or citizens that are selected at random from the population to learn about, deliberate upon, and make recommendations in relation to particular issue or set of issues
— Community Land Trusts (CLTs): nonprofit, community-based organizations designed to ensure stewardship of land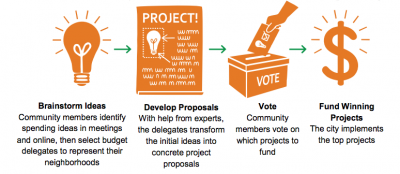 I believe participatory budgeting could be at the core of a municipalist movement here in the United States. Operating institutions, like PB, are in themselves a way of learning by doing – a way of constructing socialism in the present.
2.    Workplace Democracy: A Strategy for Resolving the Impending Jobs Crisis
Problem: accelerating closures of small businesses will result in massive job loss
Solution: converting businesses into ones that operate according one worker, one vote
Why: saves jobs, and redesigns businesses along democratic socialist principles
We are at the beginning of a little-known jobs crisis — one in which approximately 25 millions jobs could be lost over the next ten years.
Here are some facts:
I)               Business Closures & Unemployment
·      2.34 million businesses closing across the U.S.
·      Loss of 24.7 million jobs across the U.S.
II)             Why It's a Crisis
·      only 15 percent of businesses are passed down to an inheritor
·      only 20 percent of retiring small business owners find a buyer
·      87 percent of baby boomer small business owners do not possess a written succession plan
The Solution: Converting Businesses to Democratic Employee-Ownership
Employee-owned enterprise is more widely in place than many would believe. In fact, there are more employee-owners than unionized private-sector workers — 13.5 million employee-owners to 7.4 million unionized private-sector workers. Unfortunately, many of these enterprises endow workers with limited voting rights. A democratic socialist agenda must work to add incentives and mechanisms to ensure that businesses becoming employee-owned are transitioning to the democratic kind.
This also builds on the growing amount of cities turning to worker cooperative development as a means to combat income inequality. Over the last decade, Senator Bernie Sanders himself has introduced employee-ownership legislation multiple times. Bernie introduced two complementary pieces of legislation this May that would ease the transition to employee ownership.
To help build a democratic socialist economy, DSA can broadly engage in two activities. These are (1) Policy-Advocacy; and (2) Facilitate Conversions:
i)               Policy-Advocacy: advocate at all levels of government for policies that streamline and incentivize transitions to democratic employee-ownership (one worker, one vote enterprises). Such policies include:
a.    Democratic Employee-Ownership (DEO) Centers: functions of such centers would include disseminating knowledge of existing tax-exemptions and benefits to retiring business owners, as well as professional assistance for the process of transferring business ownership to workers.
b.    Expand Tax-Incentives
c.     Establish Financing Program: transitions to employee-ownership could be incentivized and secured through loan-guarantees, as well as direct loans
d.    Preferential Government Contracting to DEO businesses: employee-owned enterprises could be given a big boost through government and "anchor institution" procurement
ii)             Facilitate Conversions: building an organizational infrastructure to facilitate conversions right now. What I propose here is not that DSA carries out conversions itself, but rather connects with existing practitioners and organizations that engage in the converting of enterprises.
a.    Internal Membership Survey: among the 24,000+ members, many are business-owners. DSA should gather data on how many business owners there are, and if they are interested in conversions.
b.    Education: a bimonthly or trimonthly webinar specifically for DSA members that are business-owners. The webinar would inform business-owners on the process of converting a business to democratic employee-ownership. It would also help gauge their interest on broadening voice and power to workers
c.     Outreach-Process: DSA should design and implement an easy-to-use process or platform for members to connect leads (whether themselves, other members, or non-members) through the organization up to consultants to make conversions happen.
3.    Revitalizing Organized Labor: A Concrete Plan for Building Union Democracy
The Problem: Declining union power
The Solution: a DSA Labor Commission focused on Union Democracy and Social Movement Unionism
Why: a resurgent labor movement is key to advancing a democratic socialist agenda
Elsewhere I have written, that in operationalizing the self-management of its defense, labor would — en masse — acquire the know-how and organizational capacities to eventually self-manage production, wherever and however opportunities for this might arise. I believe there are three ways we could put organized labor on such a path:
i)               Participatory Budgeting (PB) with Union Dues: PB in a labor union is a process of democratic deliberation and decision-making in which all members of a labor union decide how to allocate [part of] a their union local's budget. PB allows union members to identify, discuss, and prioritize union spending projects, and gives them the power to make real decisions about how their dues are spent.
Participatory budgeting does not have to be limited to union locals. To build solidarity, participatory budgeting can be operationalized at the level of cross-union formations. These include, but are not limited to, geographically-based union federations and occupationally-based cross-union associations. Participatory budgeting assemblies could take place at different union halls and buildings, as well as central labor council locations.
ii)             Bargaining for the Common Good: partnerships between labor unions and community-based organization that pursue "broad based campaigns that demand common good solutions to win progressive revenue and advance community fights such as affordable housing, universal pre-k and expanded after school programs, and improved city services, as just a few examples". While this is a welcome development in the area of collective bargaining, processes for the determination of "the common good" should be co-designed by workers and community in a democratic and participatory fashion.
iii)            Pushing for Workers' Control: by pushing beyond wages and benefits, to that of workers' control – whether as a one worker, one vote enterprise or in some other capacity – PB with union dues and bargaining for the common good will themselves become a component of training for democratic enterprise. It will also add the necessary political and administrative structure to widely democratize our economy, beginning today.
4.    Towards a Democratic Socialist Economy for All: the Socialist Self-Managed Job Guarantee
The Problem: Mass Under- and Unemployment accompanied by deteriorating physical and social infrastructure
The Solution: a Socialist Self-Managed Job Guarantee
Why: a key component of economic democracy becoming the dominant organizational form
With numerous victories at the local- and state-level for democratization of many aspects of social life, we could then feasibly launch a national campaign to tackle poverty, income inequality, and even capitalist control over the means of production. An effective national campaign will draw on power that we've already built at local and regional levels. In this way we will be able to coordinate advocacy, as well as coordinate implementation. This would be a campaign for a Socialist Self-Managed Job Guarantee Program (SSMJG).
A job guarantee would provide a job to anyone seeking employment. Yet, there is no reason this employment should itself not be democratized. A job guarantee program designed along self-management lines would mean the creation of public-sector enterprises that operate according to one worker, one vote with community input (as, for example, though advisory councils or boards). In a sense, this would be a Democratizing New Deal.
An SSMJG would not only endow workers in capitalist enterprises with the leverage to push for better wages and benefits, but also more control over firm-level decision-making. Furthermore, an SSMJG could in part be administered and flow together with ongoing participatory budgeting processes (among other participatory processes) at the local- or state-level (read more HERE) Though an SSMJG would be funded at the national-level, it would be democratically administered at the local-level. For this to effectively occur, prior experiences and skill-development in local-level participatory process and self-management is necessary. Thus, the first three parts of this platform constitute basis for a serious campaign for a socialist self-managed job guarantee — for full-employment on democratic socialist terms.
5.    Biography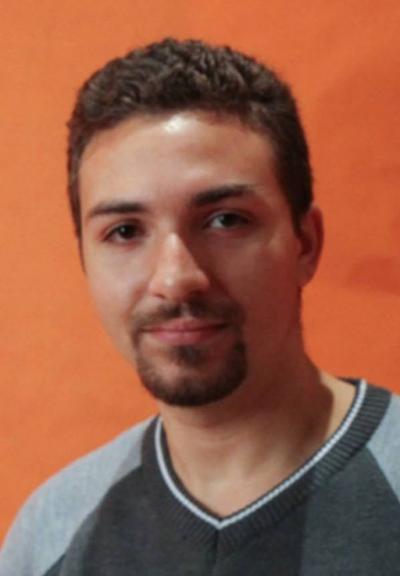 My political education, however, began with Occupy Wall Street in 2011. At OWS I made lasting connections, and for the first time came into real contact with socialist ideas and history. From 2011 until 2014 much of my organizing activity was aimed at fighting for a tuition-free City University of New York – where I was attending college. In this period I also canvassed for local candidates, as well as individual issues.
In 2014, recognizing conditions at City University of New York required a different organizing strategy, I founded Student Organization for Democratic Alternatives (SODA). In a related capacity, I also became Student Coordinator of New York City Network of Worker Cooperatives (NYC NOWC), the business association of worker cooperatives in the NYC metropolitan area. In these capacities I mobilized students to take part in successful lobbying efforts for government support of worker cooperative development. This included lobbying the New York City Council to pass the Worker Cooperative Development Initiative (WCBDI) in 2014, 2015, and 2016.
From 2014 to 2015 I worked with Make the Road New York (MRNY) as a Worker Cooperative Development Assistant. At MRNY I assisted in the development of four worker cooperatives. I conducted market research, outreach to potential clientele, designed surveys for prospective worker-owners, and crafted a preliminary marketing strategy.
Besides off-campus efforts with Student Organization for Democratic Alternatives (SODA) – such as lobbying, and connecting students to employment opportunities in the worker cooperative world – we have also implemented a campus strategy. This strategy aims at democratizing the campus, with the first step being participatory budgeting. Since early 2016, SODA has either assisted or directly implemented four participatory budgeting processes. These effort has even been covered in The Nation.
Upon completing a Master's degree in Philosophy at City University of New York, I entered Yale University's PhD program in political science. As a member of UNITE-HERE Local 33, I have been at the tail-end of the longest-active unionization campaign in the United States. Since the vote to unionize I have been part of the effort to urge Yale University to negotiate with our union. As such, I was a part of The Fast Against Slow: alongside other union brothers and sisters, I did not eat for eight days to urge that negotiations begin.
Besides the organizational activities I have engaged in above, I have also written for ROAR Magazine, In These Times, New Politics, Truthout, and Grassroots Economic Organizing.