Recently we have been invited to be part of a very exciting project that we wanted to share with all of you.  
It's called the Working Class History T-Shirt of the Month and we think it's a brilliant idea.
To learn more, click on that link and if you decide to buy a shirt (or two) use the discount code "GEO2021" and get 5% off.
Every shirt bought with this code helps to sustain the work of GEO.
Our T-Shirt of the Month for December 2021 is inspired by the Montgomery Bus Boycott and the women like Rosa Parks and Claudette Covin whose activism helped bring it about. The boycott led to the desegregation of public transport in Montgomery, Alabama. The design includes the starting and ending date of the boycott, 5th December 1955 and 20th December 1956. The design by multidisciplinary Afro-Indigenous artivist Renata Doré aims to create visibility for Black women through images that value the collective memories of the Afro-diasporic population. Renata currently studies in Cuba, specialising in TV and New Media. Proceeds from this month's design will also be shared with Abahlali baseMjondolo, a shack-dwellers' direct action movement in South Africa.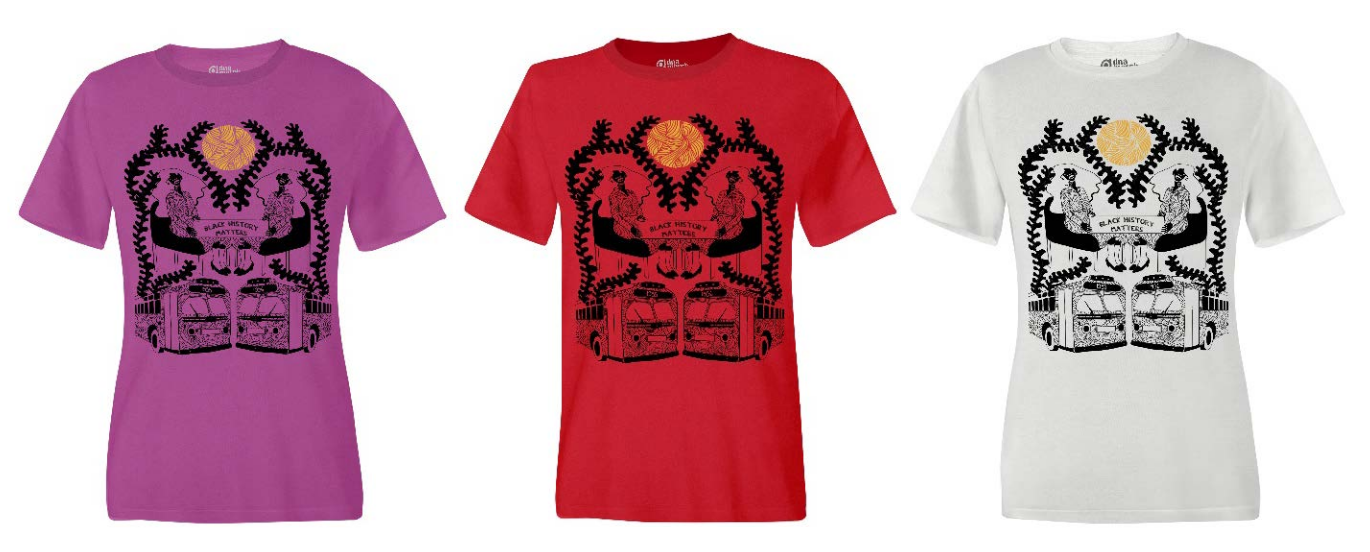 (Click here for a larger version of the graphic)
This is how the initiators of the T-Shirt of the Month project describe it with their own words:
The 'T-Shirt of the Month' project is a collaboration between Working Class History, an educational grassroots project that tells history from below through various formats and channels, and dna merch, a social enterprise based in Berlin and ally of the transnational workers' network ExChains.

The 'T-Shirt of the Month' project follows the idea of 'prosumption', a more sustainable and collective approach to production and consumption. dna merch, together with a global network of artists, creates exclusive shirt designs, inspired by events and stories from the Working Class History archive. Each shirt is strictly limited edition and made from 100 percent organic cotton: it will be available for pre-order for one month only and, afterwards, will be sewed and printed in the exact amount that were ordered that particular month!

The t-shirts of the month are literally shirts to make working class history. They do so in these ways:
They help fund our work promoting history from below across the various channels of Working Class History.
They help to sustain Humana Nova, a worker-owned textiles co-op in Croatia.
Through dna merch, part of the income generated will be used to support militant grassroots labour unions in South Asia.
They bring exposure and income to designers and artists with underprivileged and underrepresented backgrounds.
To order your shirt(s) please follow this link or click on the shirt and make sure to key in the discount code GEO2021.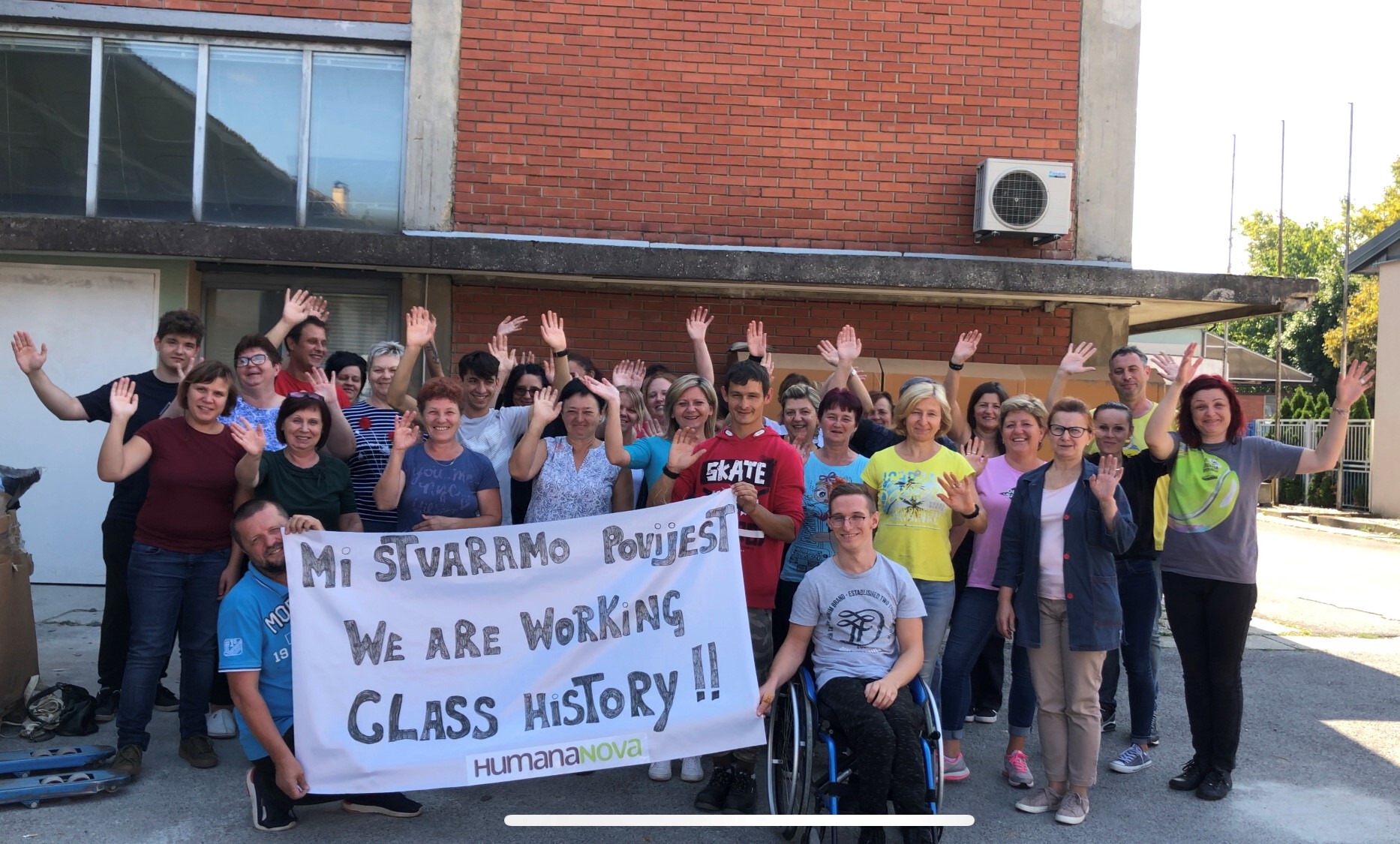 PS: You can pay with any debit or credit card and don't need a Pay Pal account. Just click 'Add to Cart and Check Out', rather than the PayPal buttons. Then, in the payment section, after you have been redirected to Pay Pal, just click 'Pay by Debit or Credit Card' instead of logging into PayPal, and then click 'Continue As Guest' rather than creating a PayPal account.
Thank you!