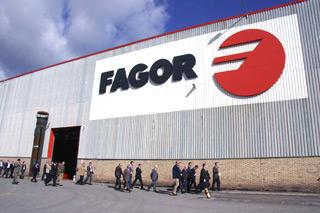 In November, Mondragon – a conglomerate stretching from banking to supermarkets with revenues – decided to let its oldest member file for protection against its creditors.

The decision to cast aside the loss making Fagor, Europe's fifth biggest white goods manufacturer, which employs 5,600 workers, has caused a rift within the Basque co-operative and prompted a debate over the capacity of its famous business model to weather Spain's crisis.

Employing about 83,000 people, of whom half are collective members, Mondragon has for its entire history allowed its worker-owners to vote on strategic decisions and to reallocate staff across divisions when cutbacks were made.

Yet some in the company now blame Mondragon's complicated structure of worker representation for delaying the necessary restructuring at Fagor until it was too late. "It is like asking a sick man to cut off his own arm," says one senior Mondragon executive, speaking about Fagor, which represented 8 per cent of the group's sales last year. "Our objective has always been to protect employment but employment that is sustainable, not to lose money".
Click on the link to read the full article on SolidarityEconomy.net