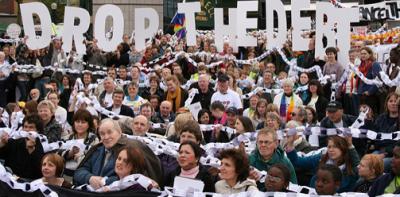 IDS and others have done a huge amount of work over the decades to make the case that 'participation', understood as people engaging in society and in the decisions that impact their lives, is recognised as a right held by all.

Much progress has been made.

This includes pioneering work to put farmers first, strengthening the voice and agency of small-scale cultivators to develop their own futures and hold governments and private investors to account. And work on women's economic and political agency.

However, participation has often focused on social, civic and political issues, not on issues of economic development.

A new project by IDS, in collaboration with the Economic Advancement Programme of the Open Society Foundations, aims to explore what constitutes meaningful participation in the economic sphere and how it might be enabled. And we are hoping you can help us.

[...]

We are inviting you to participate in this project by sharing examples you know where people have a real voice in economic decisions.
Read the rest at Institute of Development Studies
Go to the GEO front page