When crowdfunding meets co-op development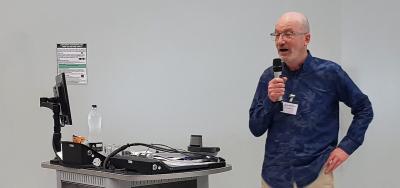 A fund created four years ago to support the UK worker co-op sector has reached £76,203, delegates at the UKSCS conference in Sheffield were told.

The Worker Co-op Solidarity Fund – run by Solid Fund, an unincorporated collective with 581 contributing members – emerged from discussion of a possible development fund at the Worker Co-op Weekend in 2014.

"Anybody who pays into the fund is a member," said Siôn Whellens, a member of design and print enterprise Calverts, one of the contributing worker co-ops.

Mr Whellens has been with Calverts since 1984 – a time of growth for worker co-ops in the UK, particularly in the print industry. Since then, the sector has declined, falling from 3,400 worker co-ops to just 400 today. But there is growing appetite for industrial democracy within the tech sector, making initiatives like the fund more important.
Read the rest at Co-operative News
Go to the GEO front page
Subscribe
A weekly email newsletter connecting you with our latest issues, articles and special features. Subscribe now!