Seed Co-op and Unicorn Grocery make the finals of BBC food and farming awards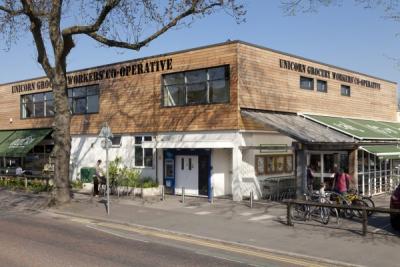 Manchester's Unicorn Grocery worker co-op three finalists in the 'Best Food Retailer' category of the BBC's national Food & Farming Awards 2017, while South Lincolnshire's Seed Co-operative is up for the Future Food Award.

There are three nominees in each category. The awards were established to "honour those who have done most to promote the cause of good food".

Nominated by its customers, Unicorn was chosen as a finalist out of 528 food retailers put forward for the award.
Read the rest at Co-operative News
Go to the GEO front page
Subscribe
A weekly email newsletter connecting you with our latest issues, articles and special features. Subscribe now!