Crafting a Clean Energy Future on Martha's Vineyard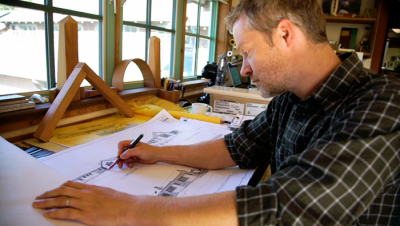 South Mountain Company [a worker-owned co-op], an integrated architecture, engineering, design, and build firm, has been bringing renewable energy to Martha's Vineyard for more than 40 years. Pioneers in the industry, SMC has developed a unique approach to integrating renewable technologies to make the most of available sustainable resources.

To celebrate Earth Month, SunPower is telling the story of how South Mountain Company has made a significant impact on this beautiful island community — including installing approximately half the island's solar projects.

For clients with existing homes or businesses, SMC's process begins with assessing each client's current and future energy needs. SMC often performs a deep energy retrofit, which involves optimizing the building for solar energy by improving the insulation and air barrier and replacing existing HVAC systems with more efficient ones.

"A key part of our process is incorporating efficiency reductions before designing the solar that will power the building," said John Abrams, CEO, Founder and President of South Mountain Company. Watch this video to see the craftsmanship behind Martha's Vineyard's solar architecture.
Read the rest at SunPower Solar Blog
Go to the GEO front page
Subscribe
A weekly email newsletter connecting you with our latest issues, articles and special features. Subscribe now!